Welcome to TimeInvestor.net!
I am James "Butch" Tanner and I am so glad that you have come to discover what the Time Investor site is all about. My goal is to help people discover that they already have the time that they need to accomplish the dreams of their life.
Have you ever said?
I need more hours in the day.
Work demands so much that I do not have time for myself.
I am so busy meeting the needs of others that I don't have the opportunity to do some things which would benefit me.
I don't have time to do one more thing.
How can I ever reach my goals when I am always tied up with work and other obligations?
If these sound familiar, the Time Investor site is for you! I want to help you discover a way to better invest your time that will bring you a big payoff in several different ways.
I am here to help you discover that you have time for you.
Using the tools that I will share with you, you will be able to discover segments of time that you already have available throughout your day. It is most likely that these blocks of time are unseen for the moment; however, they will become obvious with a simple exercise that I will be sharing.
I am here to help you avoid time-wasting activities.
Regularly, I will be sharing ways to identify what I term "time debits."  Through awareness and educational tips, those debits will be able to become credits.  As they do, you will gain more free time in your schedule to pursue the things you desire.
I am here to help you define or redefine your dream.
The largest time waster of all is having no dream to pursue.  I will take you through dreaming exercises that will allow you to discover your dream if you don't have one and refine your dream when you do have one.  Pursuing your dream brings focus and power to your time investment.
I am here to help you develop multiple ways to effectively use your time.
The approach I move you through utilizes small segments of time. You will be amazed at what you can accomplish with just a ten minute period of time. As I share through future posts, you will learn more and more ways to successfully use your time to reach your personal goals and see the payoff you want.
I am here to help you be successful!
If you would like to discover the time you need to fulfill your dreams, enter your email address in the box provided.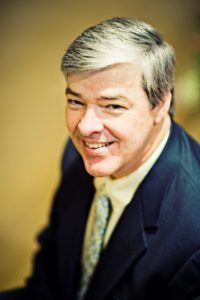 James "Butch" Tanner is a pastor, blogger, and author. He and his wife have lived and ministered on three continents. Currently, he is the pastor of an international congregation in Hong Kong. Their two grown daughters live in Texas.
He began his ministry at the age of fifteen. The journey in ministry has been exciting and demanding.  The Time Investor grew out of his personal desire to discover the time needed to accomplish personal goals in the time demanding work of a large church pastor, where being on call 24/7 and ever changing schedules are a daily reality.
Many people have benefited by utilizing the principles he shares and you can too!
Remember to sign up with your email to receive tips to allow you to discover the time you need to reach your goals.
Comment below about what you would like to accomplish with the time you can discover.